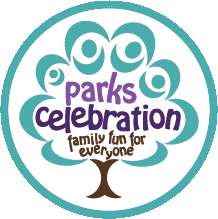 Friday August 12
Food Truck Festival: 4:30-8PM Mendakota Park
    Dine outdoors in the park! A wide variety of food truck vendors will be featured to purchase from.
Kids Magician Brian Richards: 5-6PM Mendakota Park
    Prepare for the whole family to be amazed by the magic of this local magician.
Funktion Junction Live in Concert: 6:30-8PM Mendakota Park
    Enjoy this dance band that specializes in recreating the sounds of the 70s- from Motown, the Temptations and Marvin Gaye to Donna Summer.

Saturday August 13
Youth Parkin' Lot Party:9-10am Mendakota Park
     Swing by Mendakota Park for a youth style parkin' lot party featuring Kidsdance DJ and dancing, games, bubbles, and more fun kid activities.
Kids Festival & City Open House: 12-3pm Mendakota Park
    Bring the kids to bounce the day away in the park with inflatables, mini-golf, a rock-climbing wall, and more! City staff and commissions will also be available to connect with.

Sunday August 14
Pickleball Tournament 8-11am Marie Park
    Play in this doubles tournament (open division). There is a limit of 32 teams available on a first-come first serve basis. Teams may register online on the City's website or at City Hall. One person per pair must be a resident of Mendota Heights. Preregistration required. Register under "special events" HERE