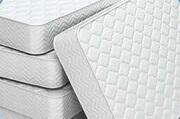 Saturday, August 20, 2022 at 9:00 AM to 12:00 PM
Residents of Mendota Heights, Sunfish Lake, and Lilydale can drop off any size of mattresses and box springs for recycling.
Mattresses $10 each
box springs $10 each
crib mattresses $5 each
Payment by cash or check only. Identification is required. No other items will be accepted at this event.
Mendakota Park, 2171 Dodd Road
For questions and more information, contact Recycling Coordinator Cassandra Johnson at 651-255-1347 or email [email protected]
Sponsored by the City of Mendota Heights, Lilydale, and Sunfish Lake. Funded in part by Dakota County and the Minnesota Pollution Control Agency