Become A Sponsor of Town Square Television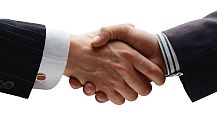 Every year, Town Square Television produces regular series like INSIGHT 7 and Game of the Week, as well as special event coverage of concerts, parades, graduations and many other momentous occasions - all of high interest to residents in our seven-city area. Sponsorships help us support these programs and give YOU the opportunity to show off that support to YOUR customers!
Businesses and organizations that make donations to us, under our sponsorship program, will be acknowledged on a recurring basis 24 hours a day, 7 days a week on Community Channel 799 & 14.
To find out how you can become a sponsor and be seen in many homes by LOCAL cable viewers, contact our Fundraising Coordinator at 651-352-6100, or Email us. Reach your audience and build goodwill with Town Square Television!
Sponsorship Benefits
Sponsorship Benefits
Custom-produced video to acknowledge your business 24/7, on Community Channel 14
Organizations can use cable TV spots to support special events during the year
Your business, on-camera, telling why you support Community Television
Your business involved in on-location community event programs during the year
BONUS Benefits:
FREE professional production of your acknowledgment spot
Additional exposure within cable TV programs
Direct link from our website to your website
Name recognition through other media (24-Hour Community Bulletin Board Channel 21, newspaper, DVD order forms, facility signage)
Extra replays each month, cross channel promotions when available
Customized Sponsorship
We understand that not every business or organization has a large budget for promotion.  Town Square Television is committed to our community, and we will make EVERY EFFORT to create a custom package to fit your budget.
Production Services
Video - A powerful communication tool...
Nothing comes closer to a one-on-one conversation, or appeals to more of the senses. The right combination of images and sound creates an unmatched emotional impact. This makes video an ideal way to deliver your message. Consider Town Square Television for your next video production. Our award winning production staff will take you through every step - and produce a custom video from 1 minute to 1 hour - whatever your needs might be. Please contact us for more info or a free quote.

Video is used every day on Websites - Boardrooms - Trade Shows - Video is our expertise, count on Town Square Television to partner with your company and produce high quality video productions.
Full Service Video Production
Professional Broadcast Quality Field Shooting & Photography, including High Definition
High-Definition production truck
Multi-Camera switched studio shoots
Video Production Training
Custom Video Production Production Services
Non-Linear Editing
Training Videos
DVD Authoring & Copies
Work Samples